Butterfly Pollinator Garden
A Perennial Paradise
We created a haven for butterflies that was in constant bloom with flowering trees, shrubs, and perennials from Spring to Autumn. The garden was installed primarily in stone raised beds which gave a flowing feel to the space. A strong collaboration with the owner was developed over two years of creating the garden which is an ongoing project.
Manicured Front Garden
The clean and modern aesthetic of the owners of this property influenced our design to incorporate Japanese garden elements, such as a Japanese maple, and a selection of topiaries. We balanced out the manicured plants with softer perennials and bright roses to create a cheerful and inviting front entrance.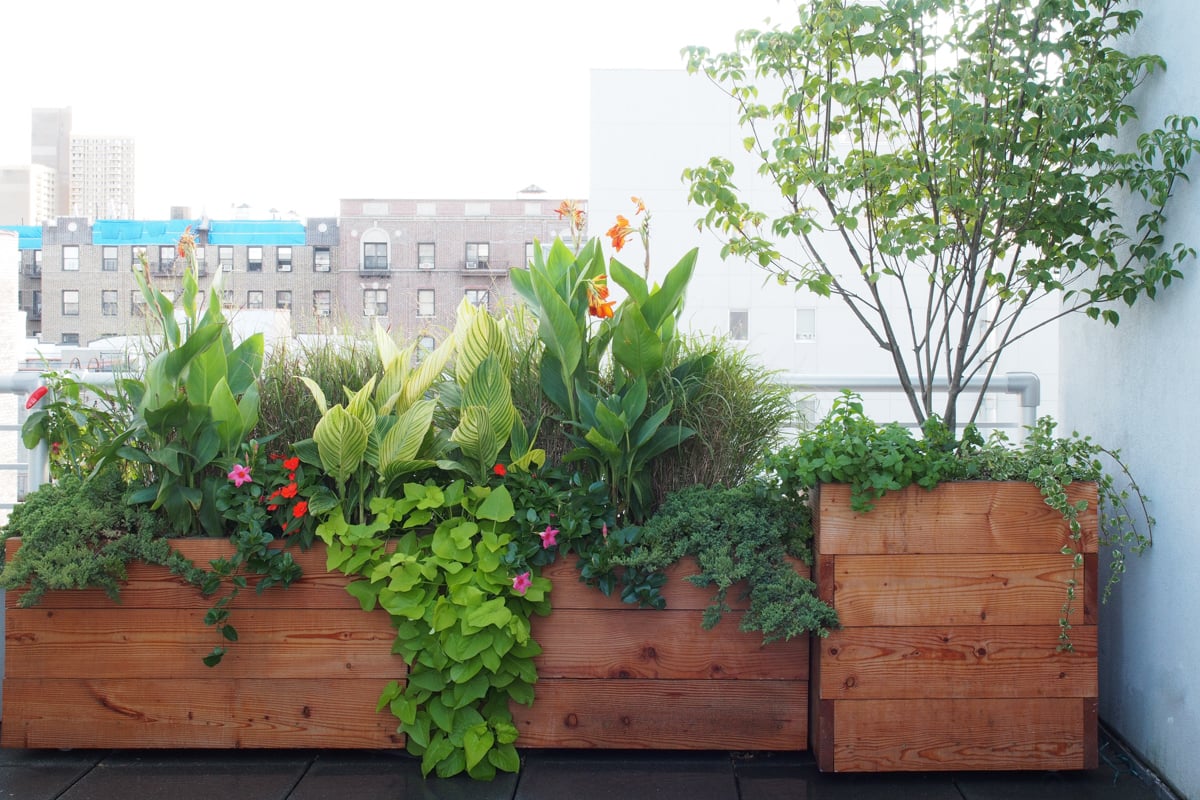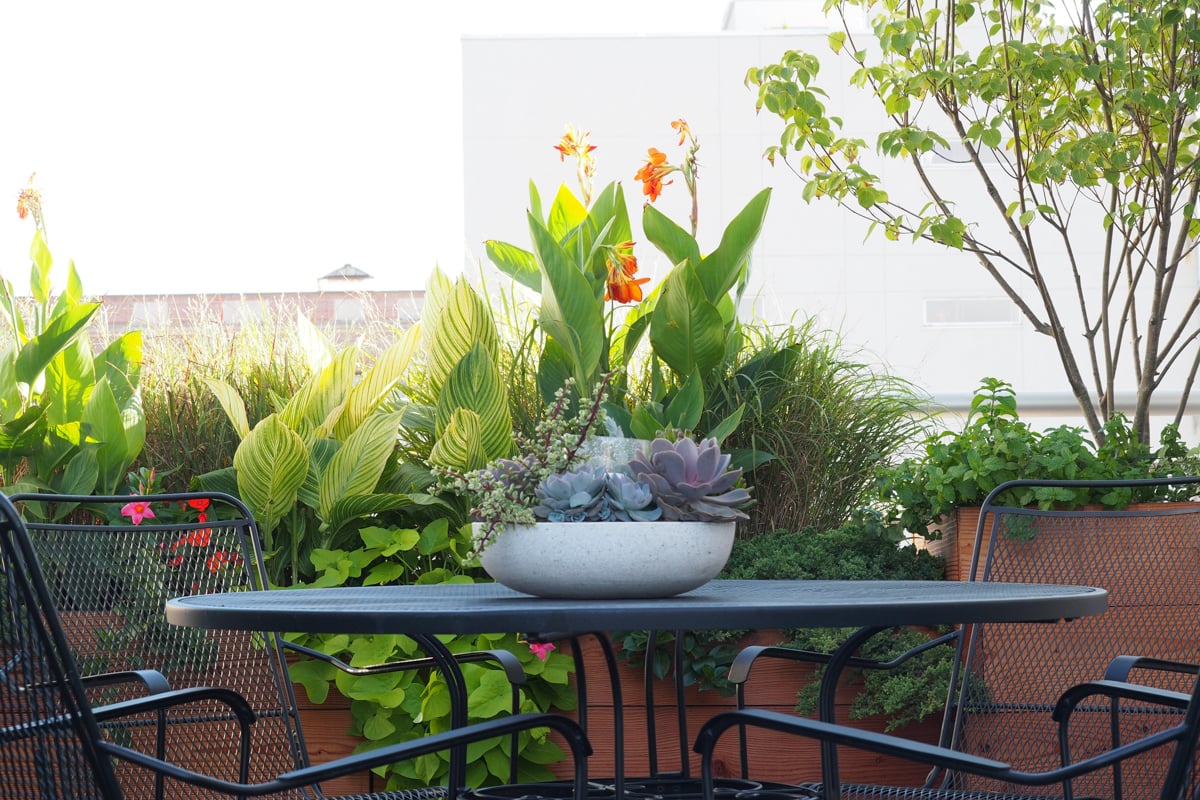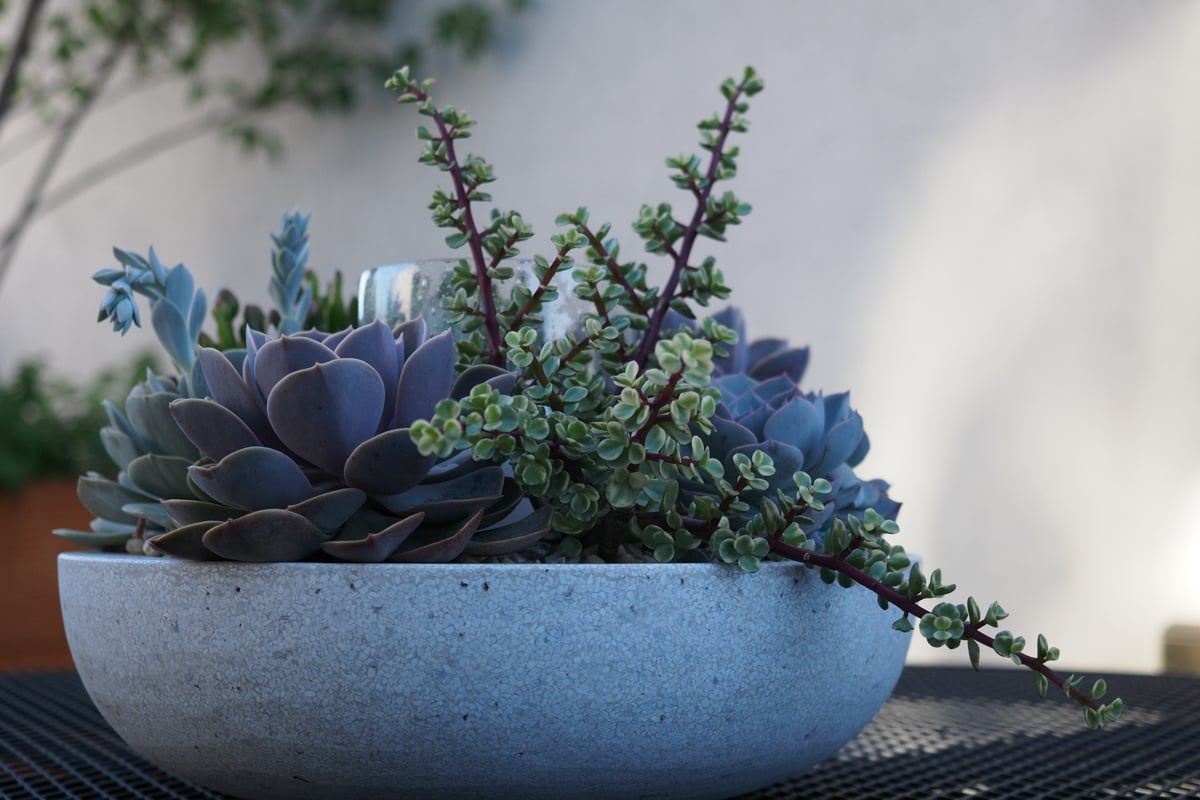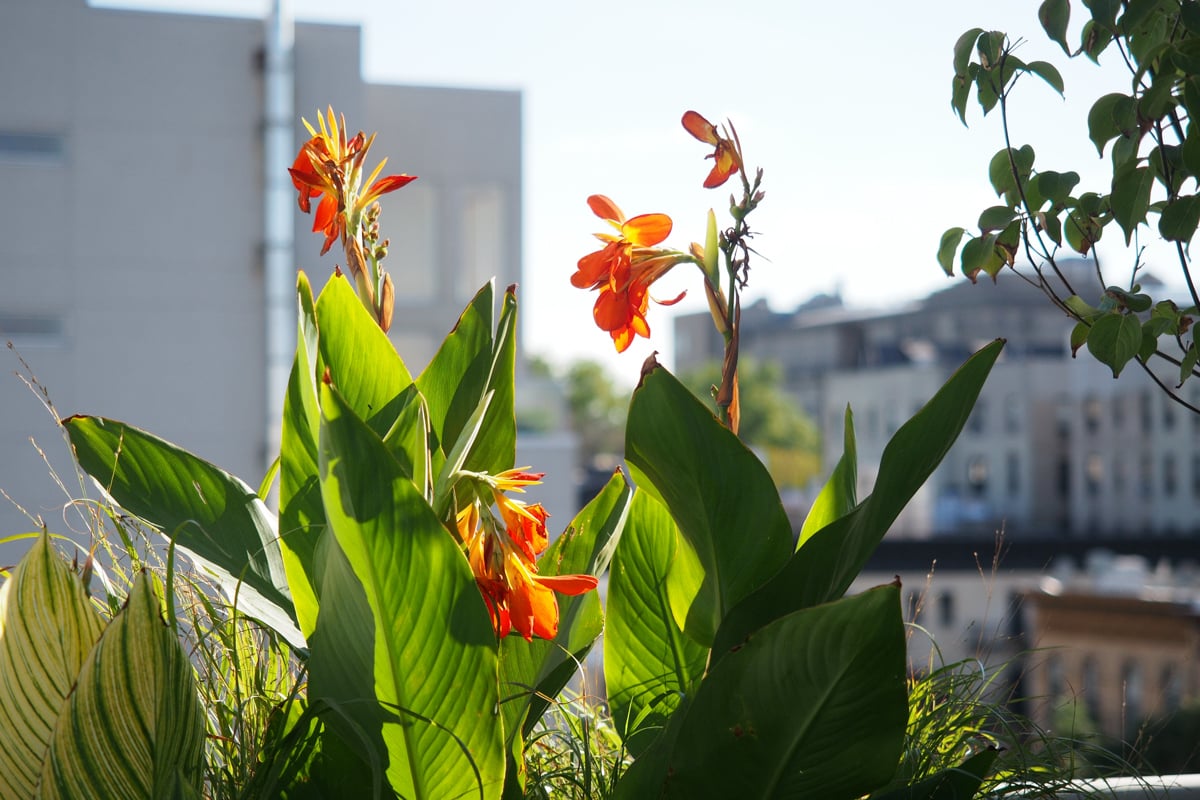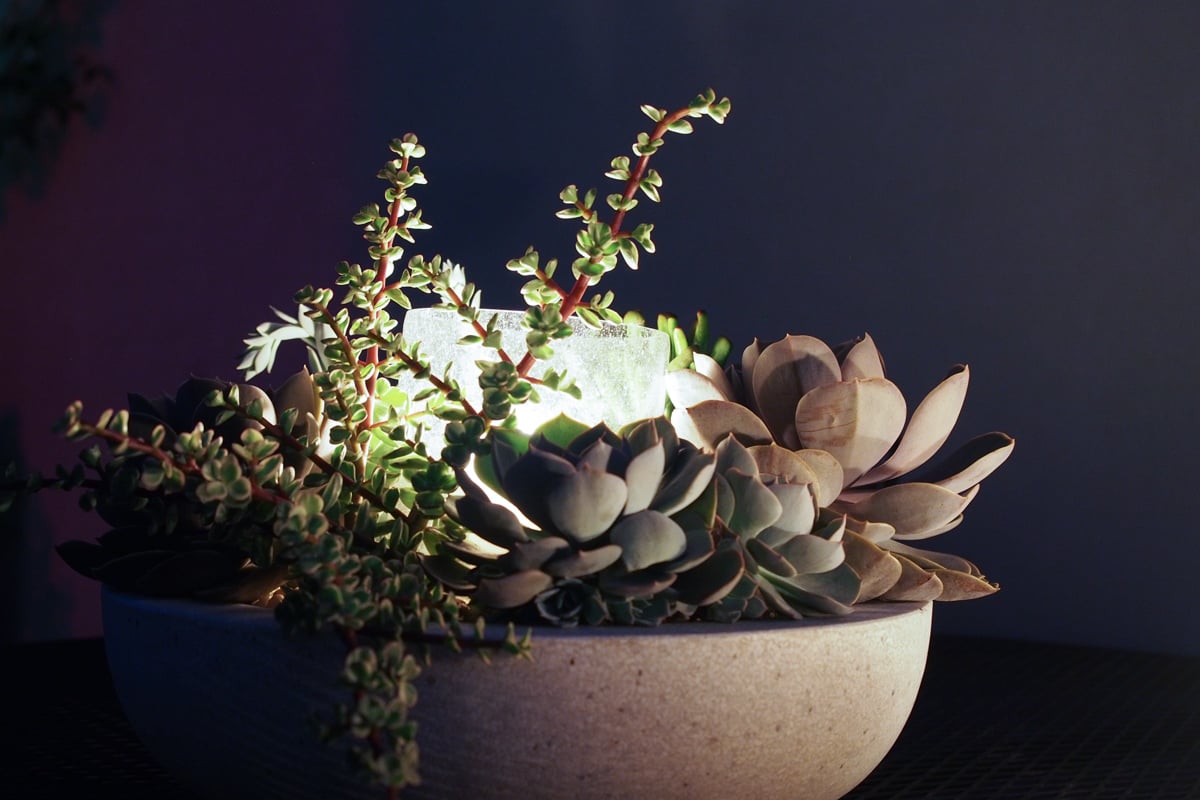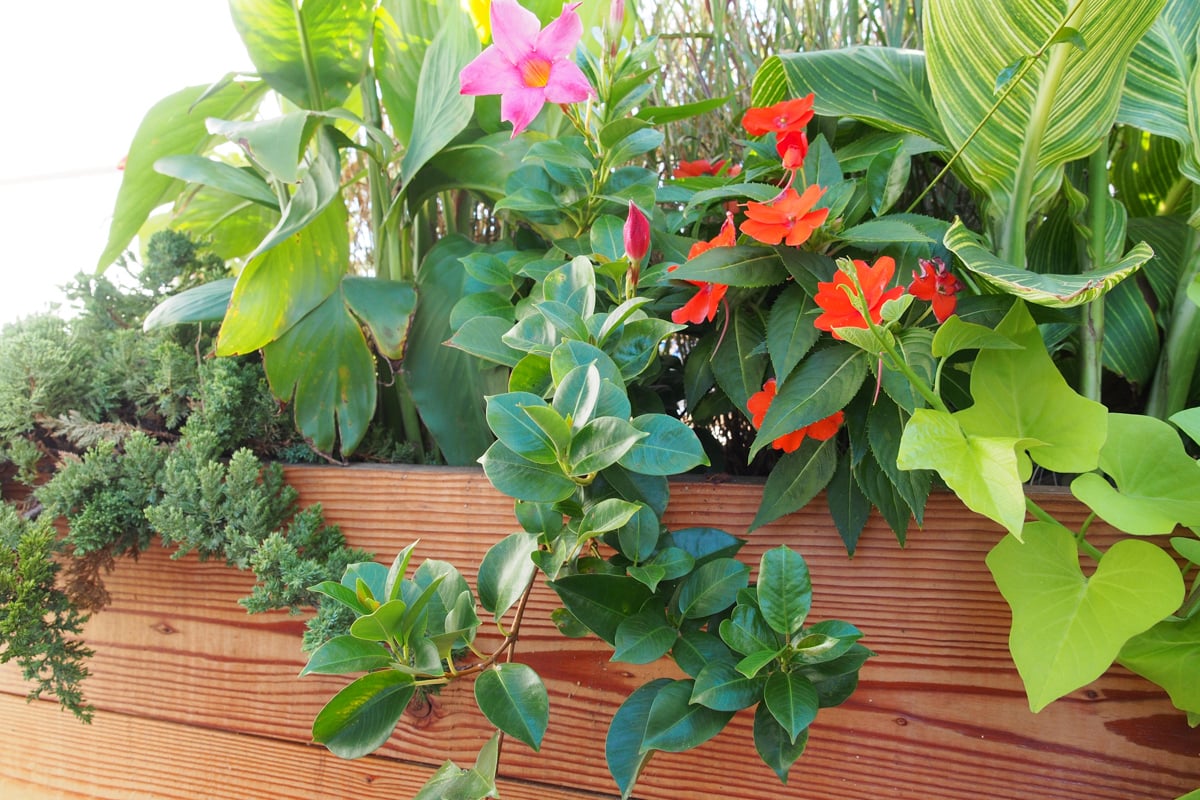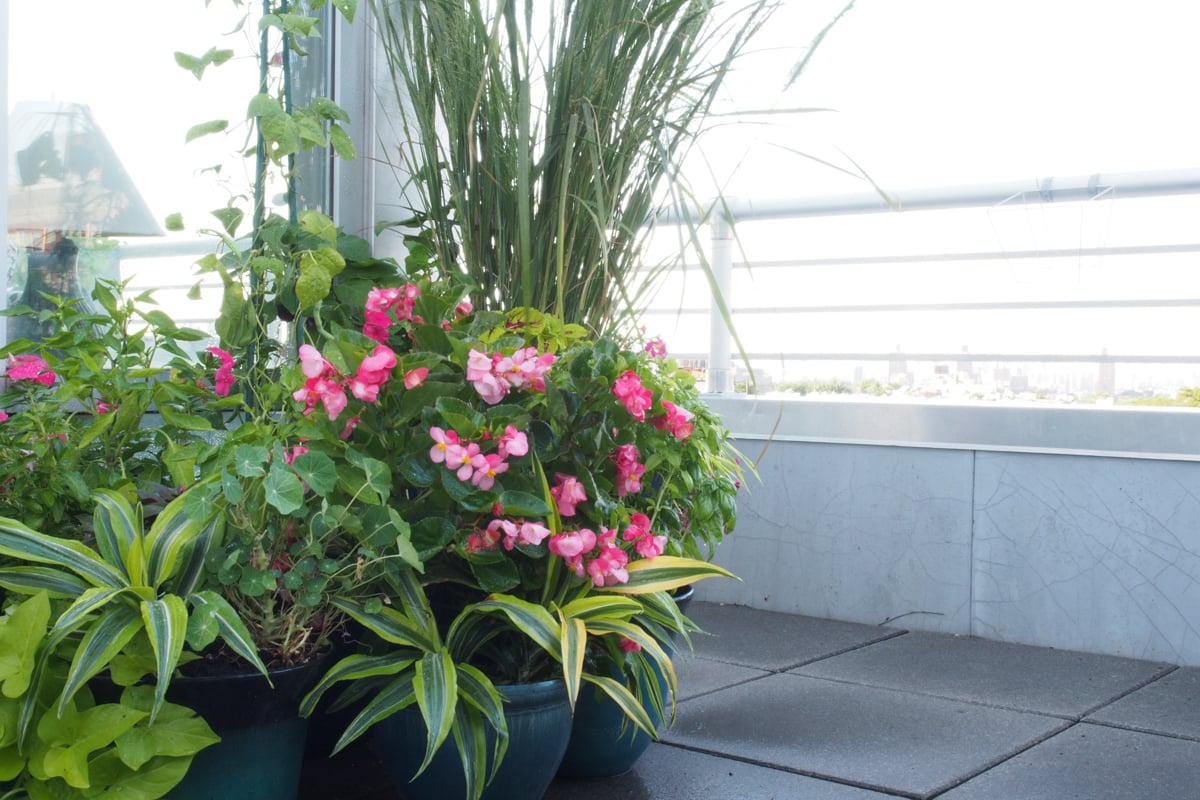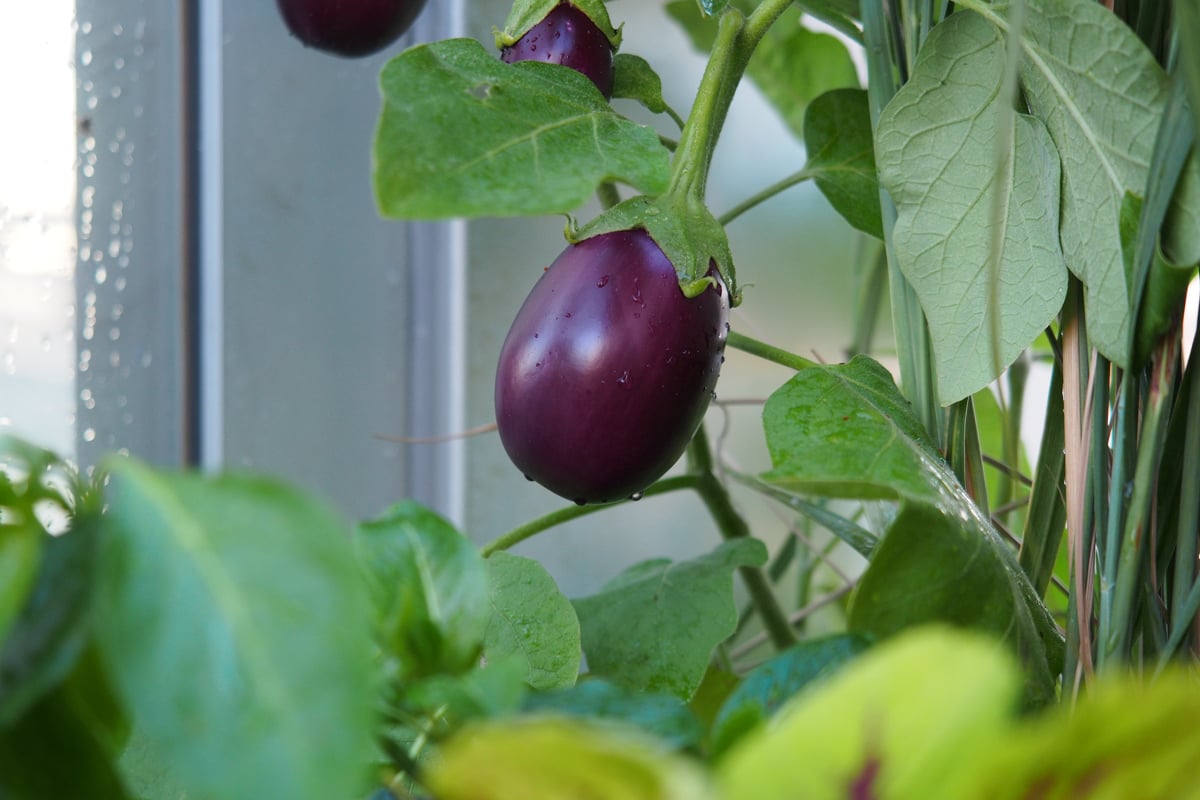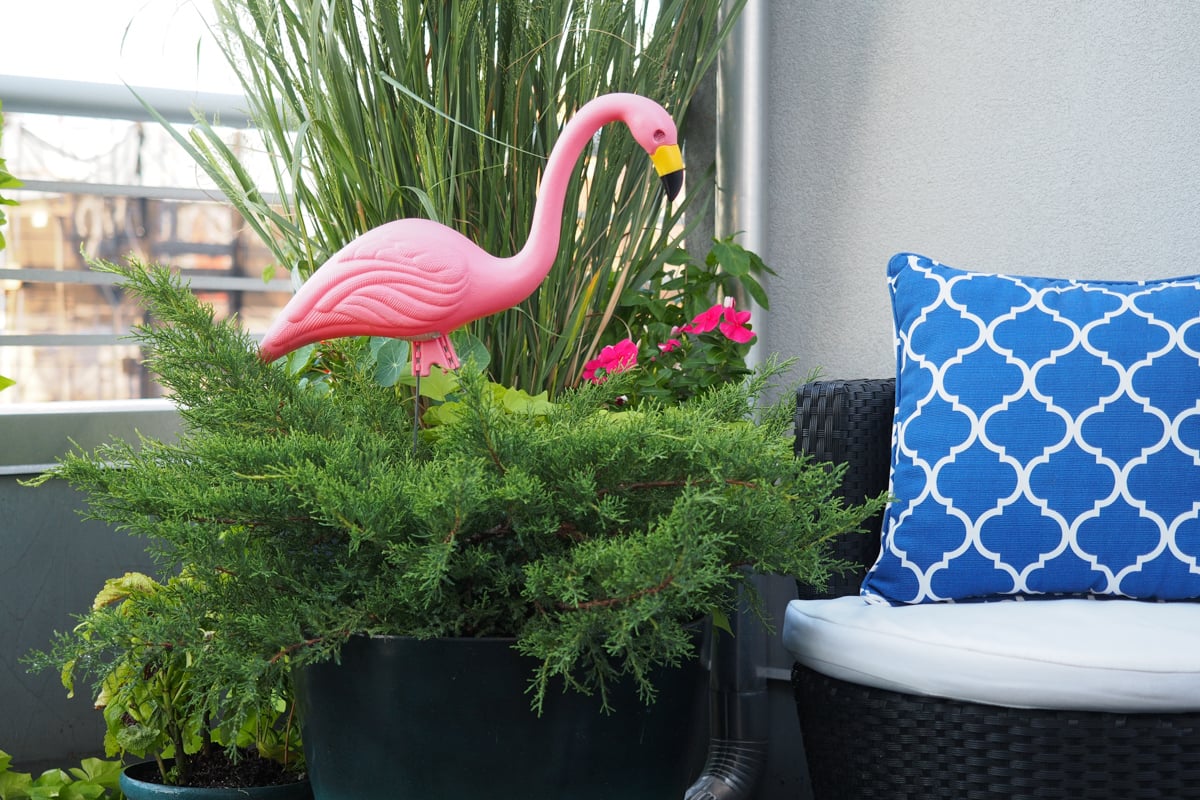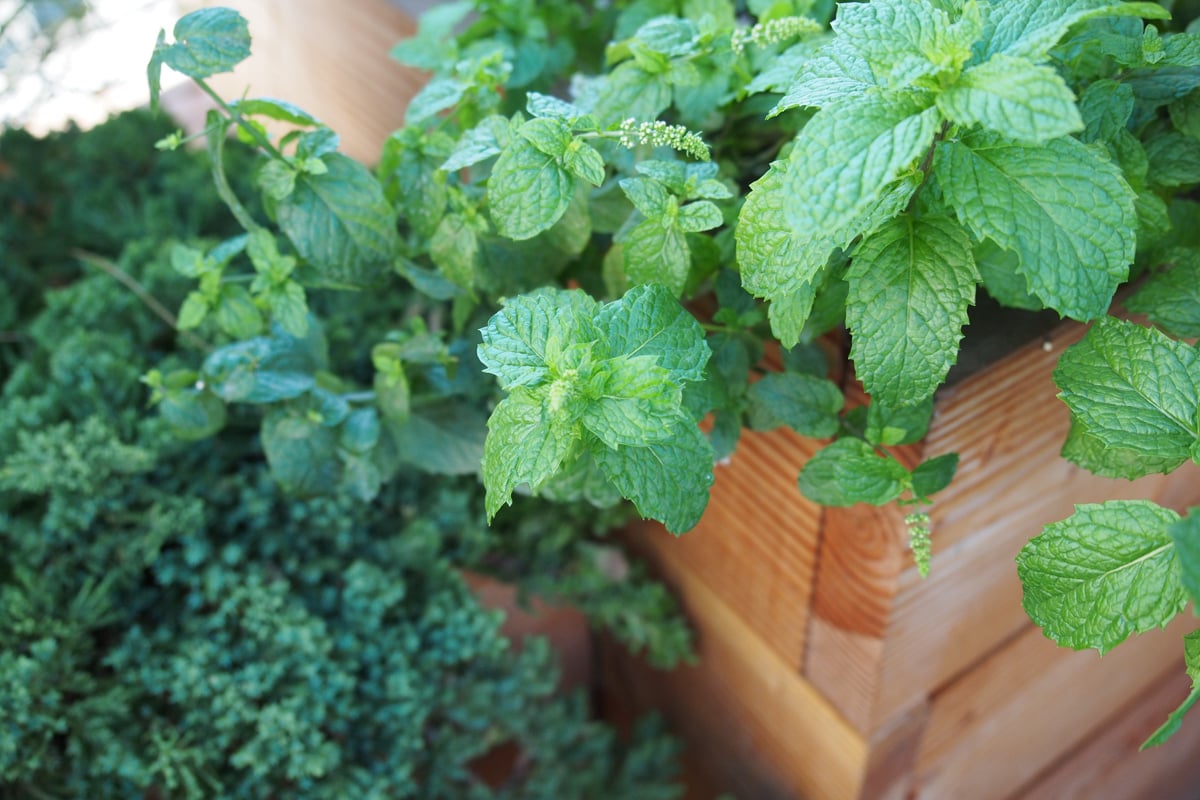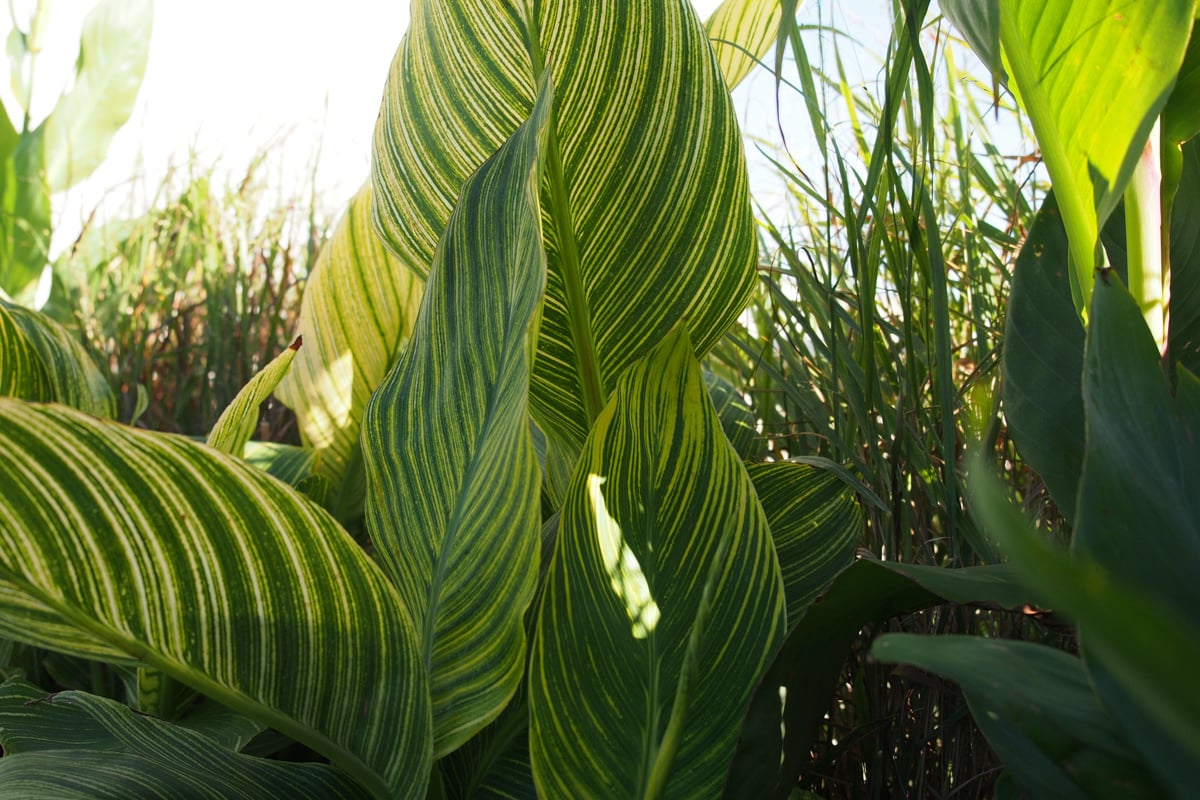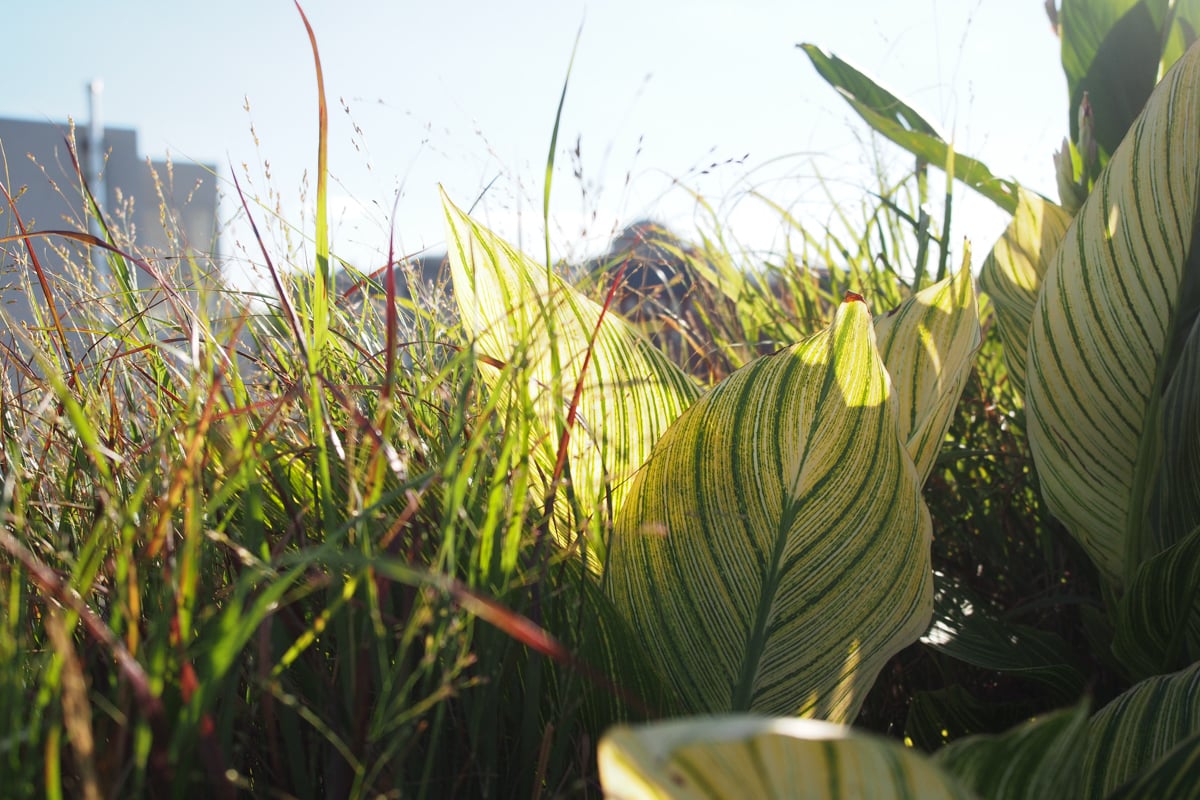 A Lush Urban Garden
We created an urban rooftop oasis for clients who wished for a lush tropical feel that would be an equally suitable setting for entertaining large parties or having a relaxed morning coffee.
The clients are professionals who wanted the garden to reflect their fun and quirky personalities. They love to cook and grill, so we planted vegetables into the landscape-heirloom baby tomatoes, eggplant, strawberries, peppers, lettuces, summer squash, herbs, edible flowers –that could fit right into their summer menu.
Custom built wooden containers, a candle lit succulent table centerpiece, and accent lighting for night enjoyment completed the look.
A Spiritual Garden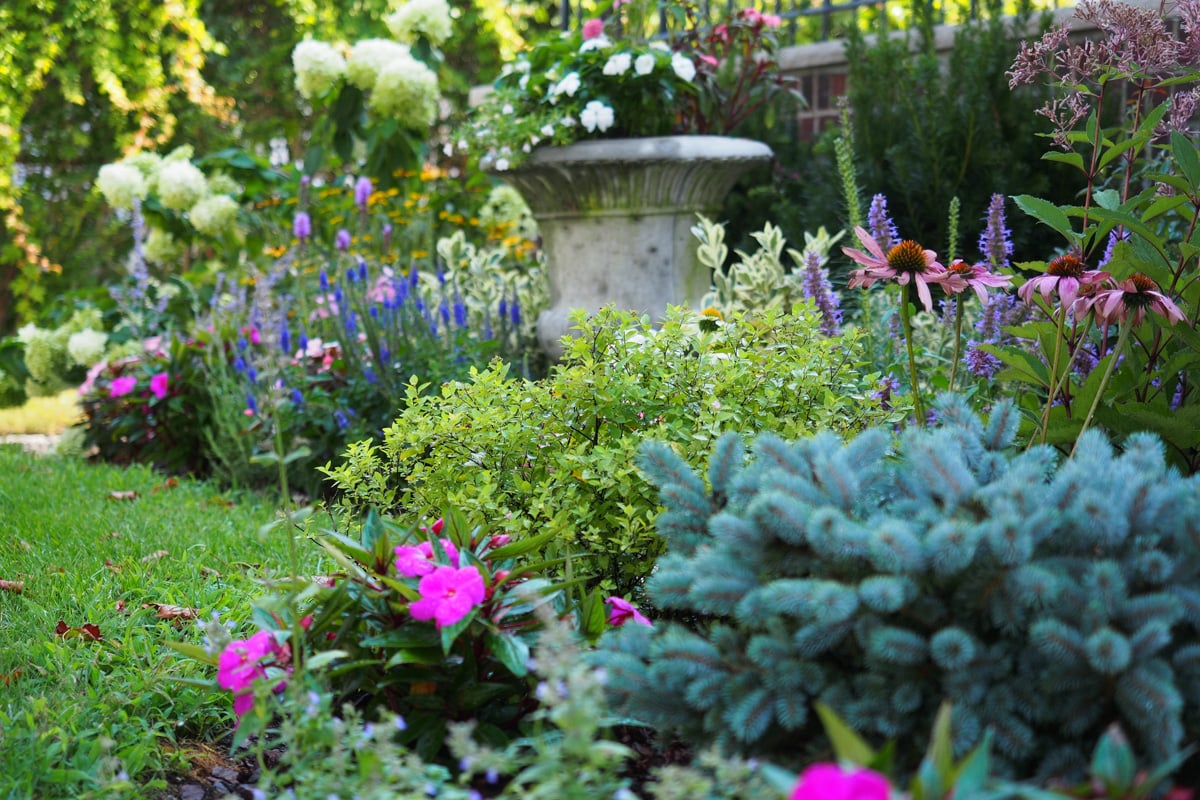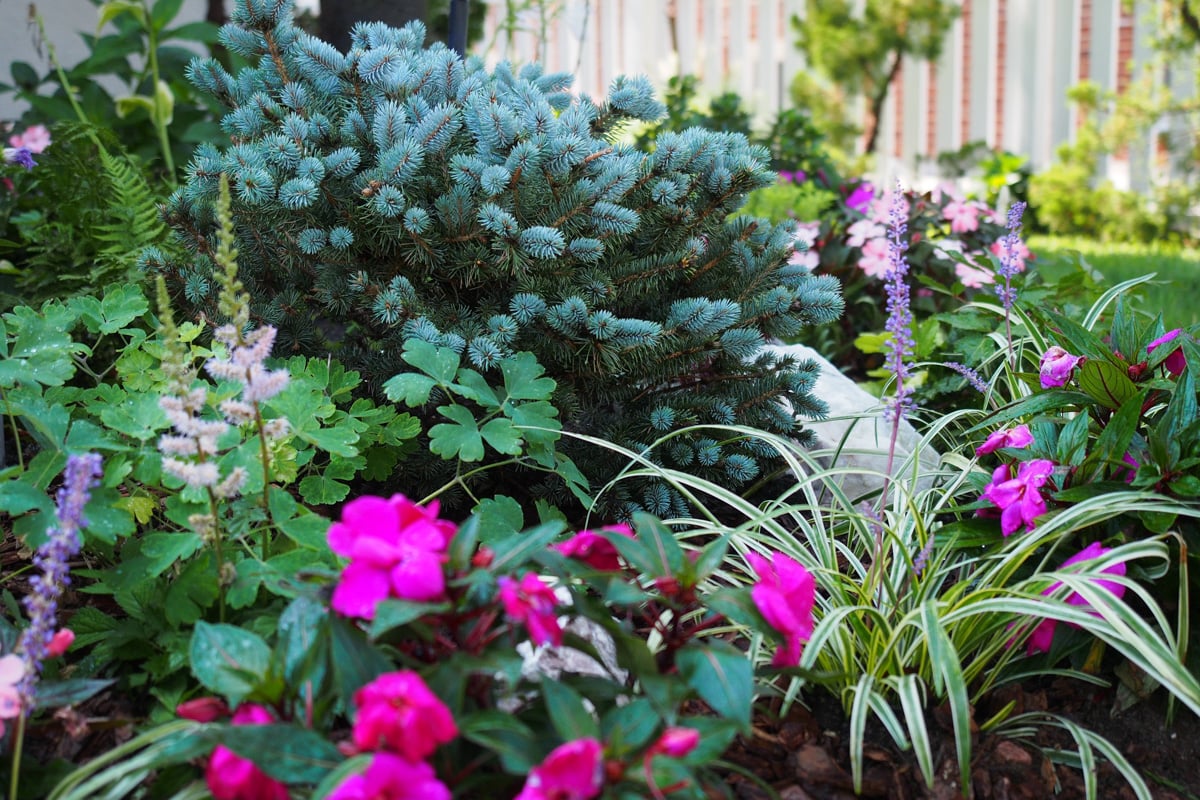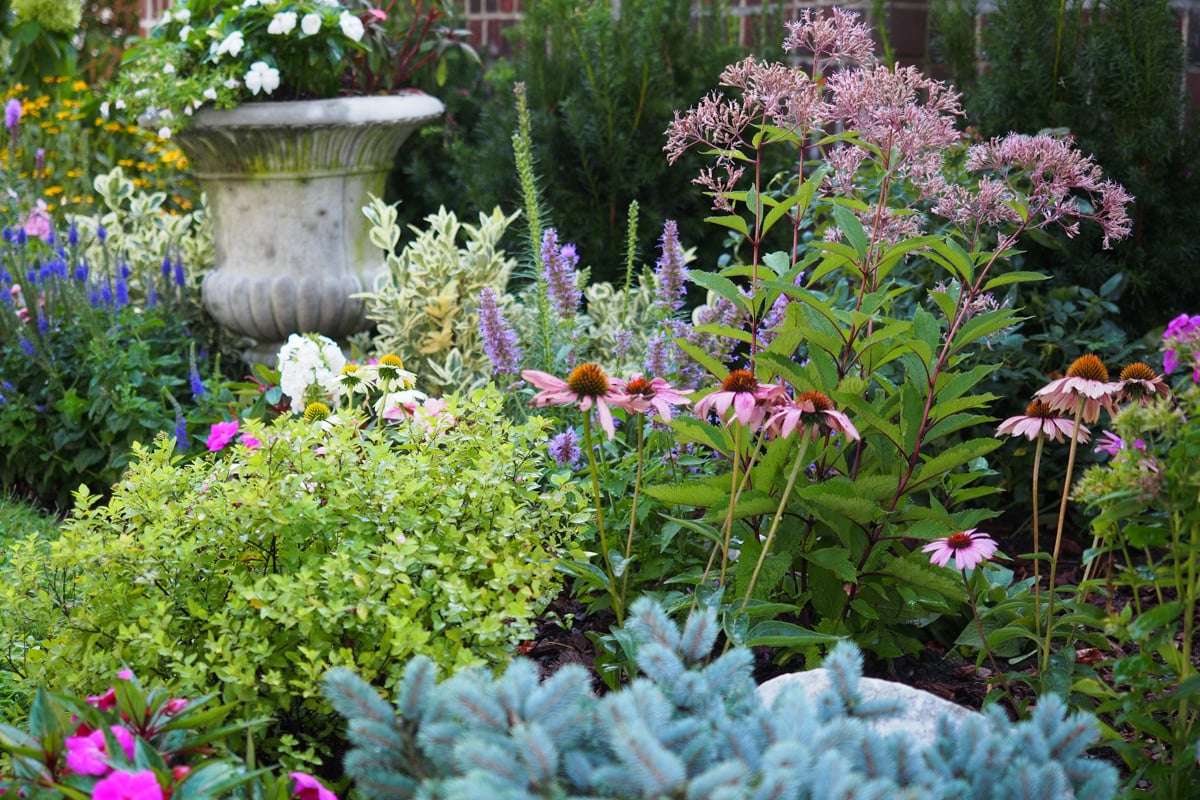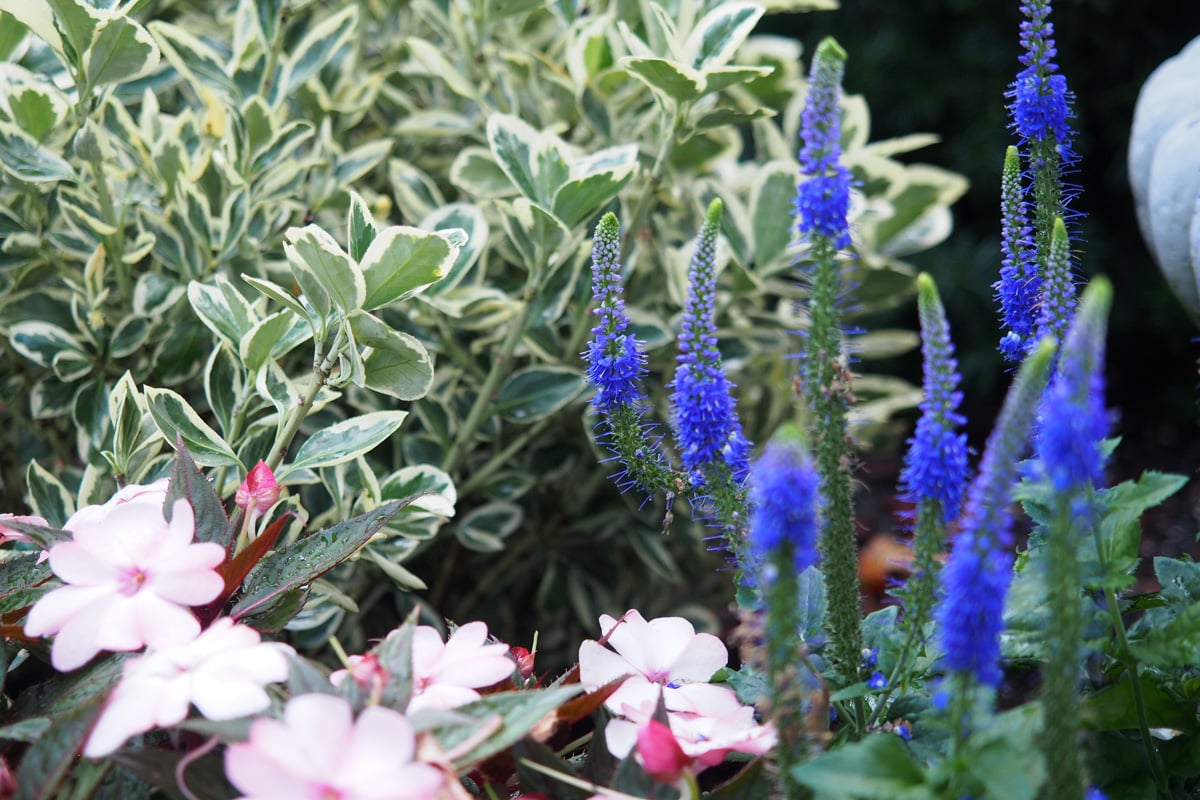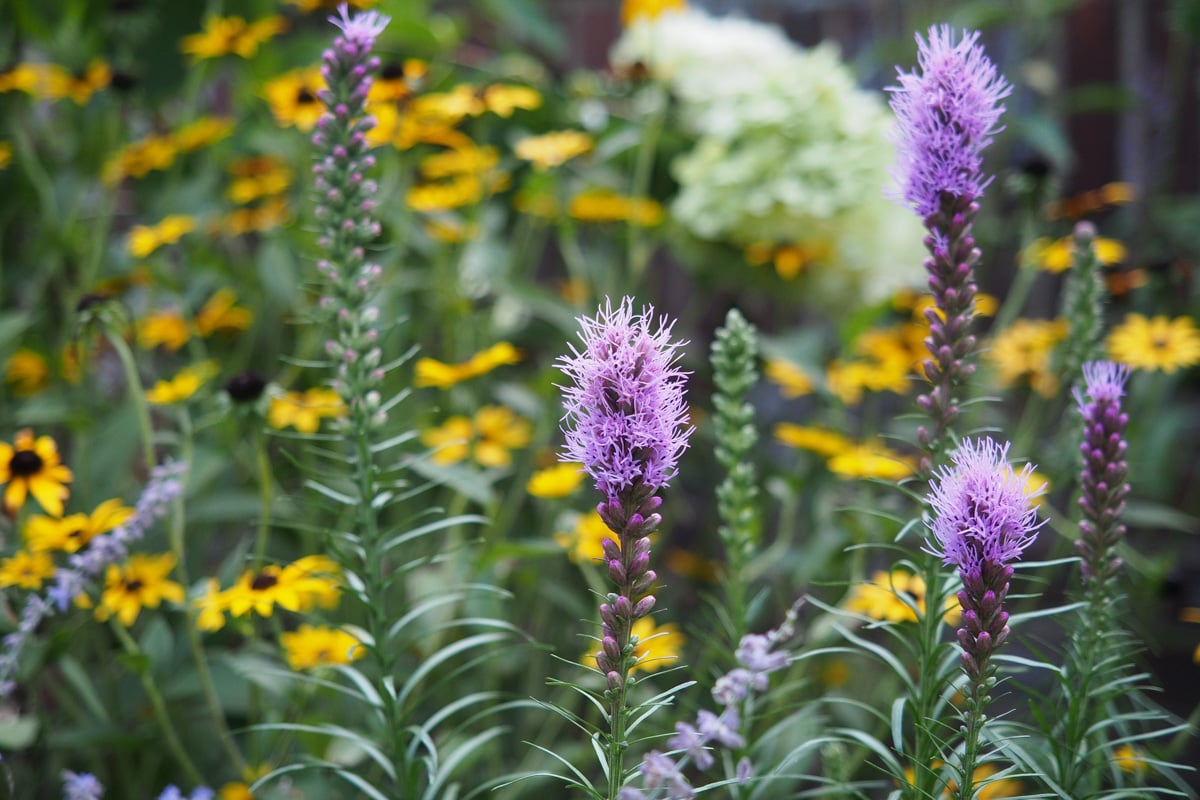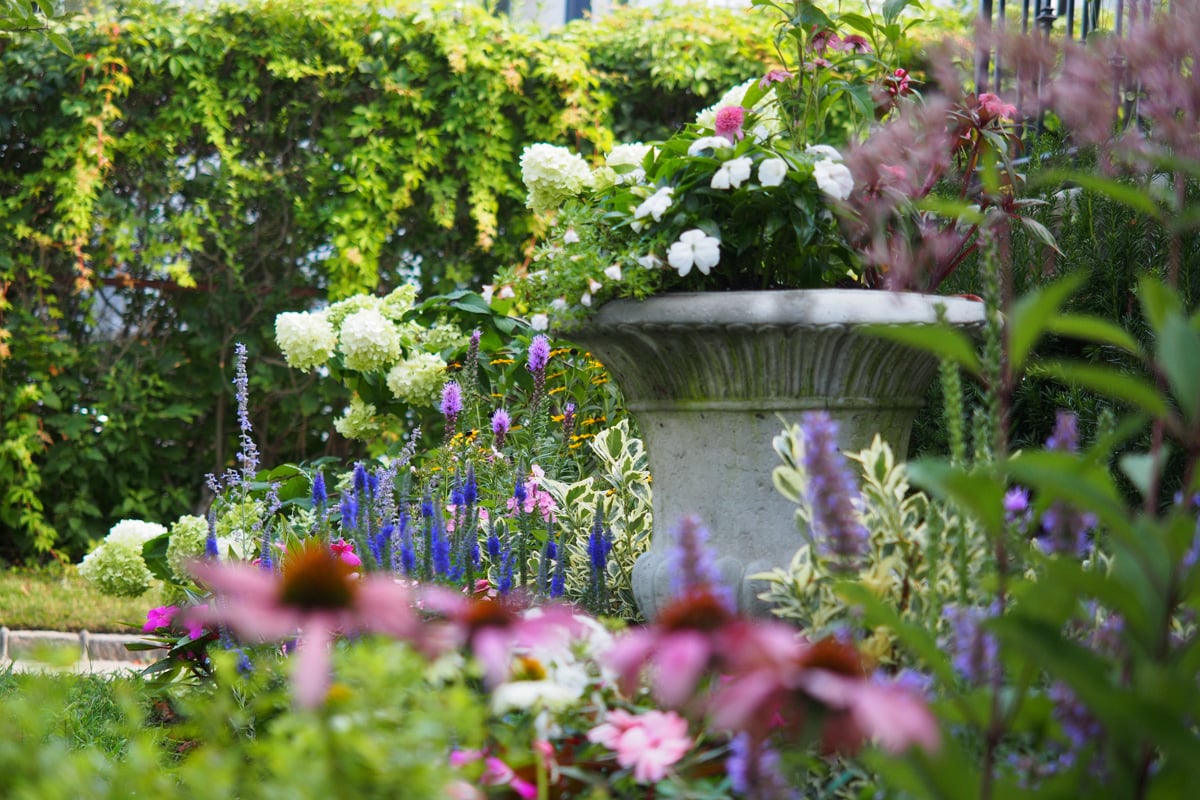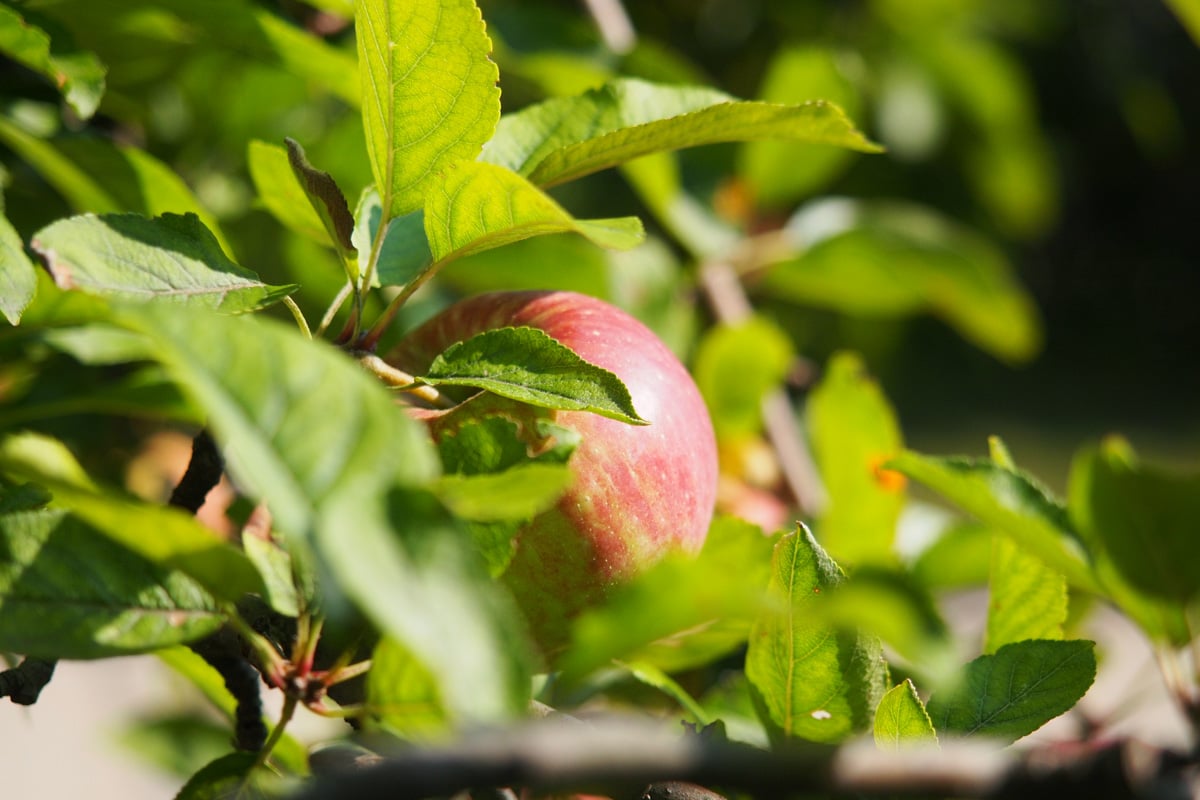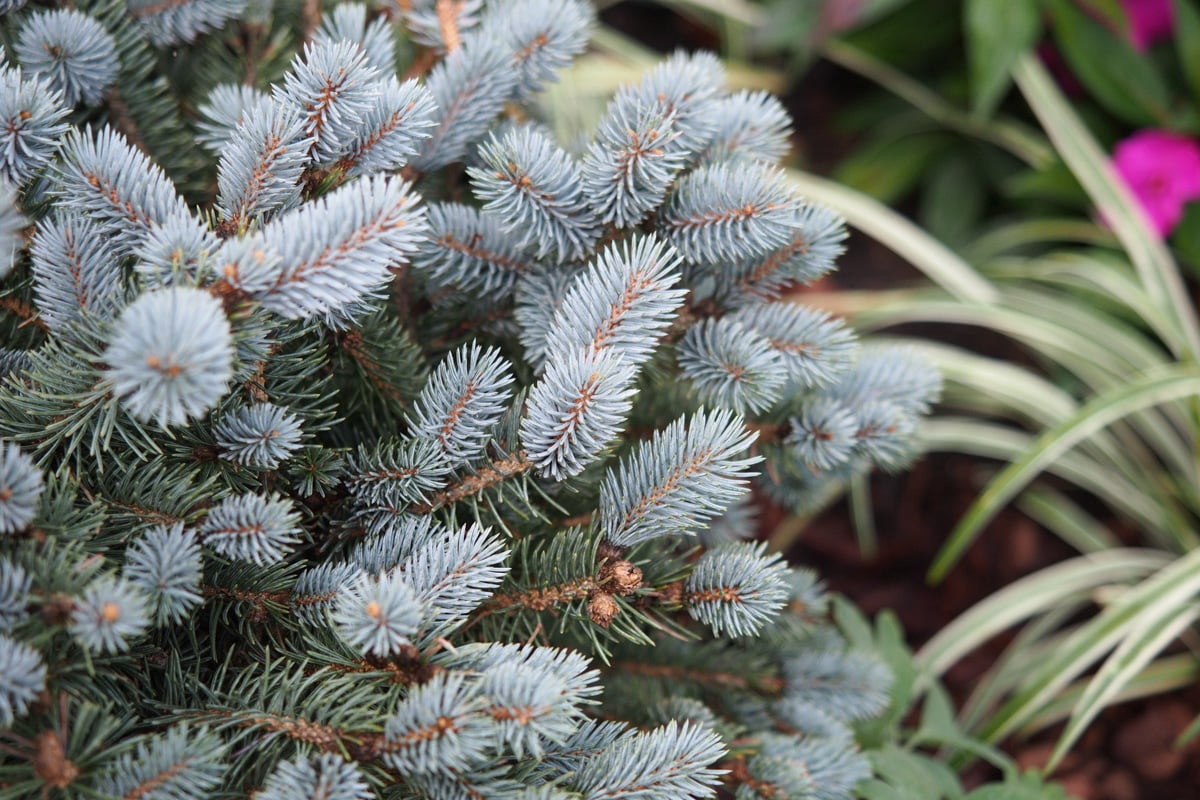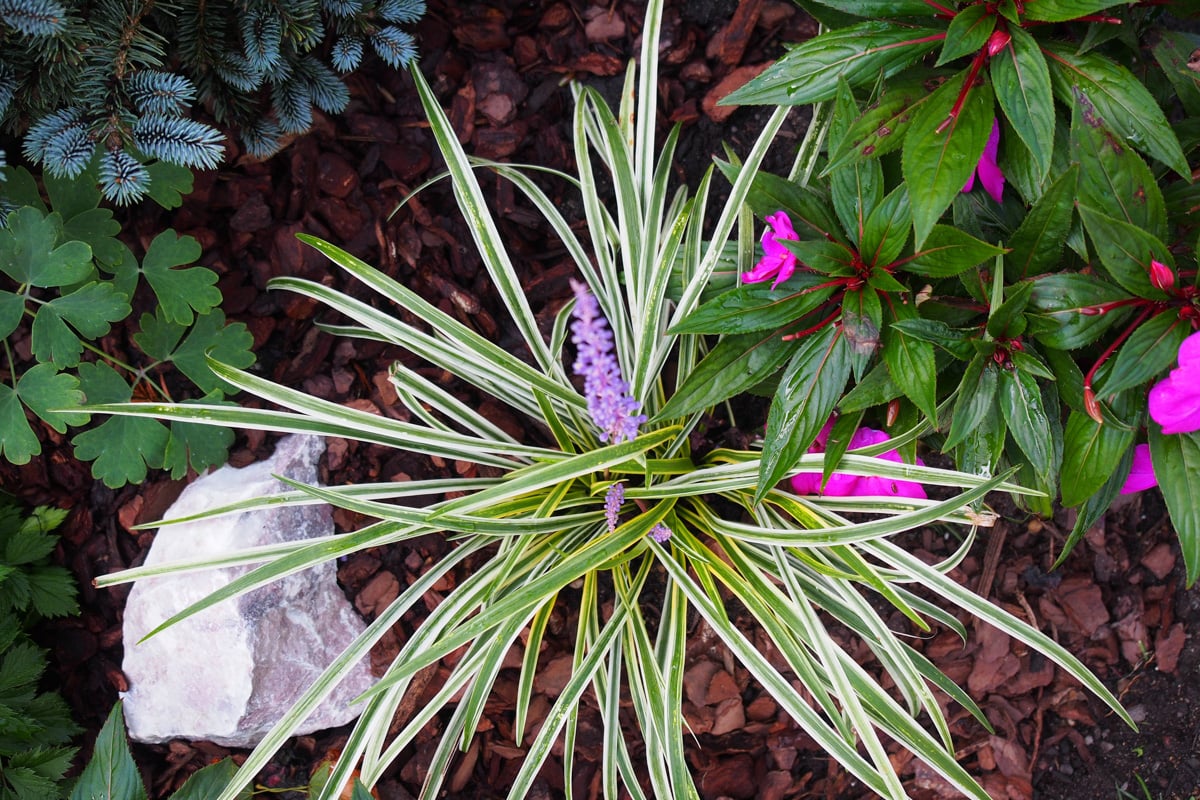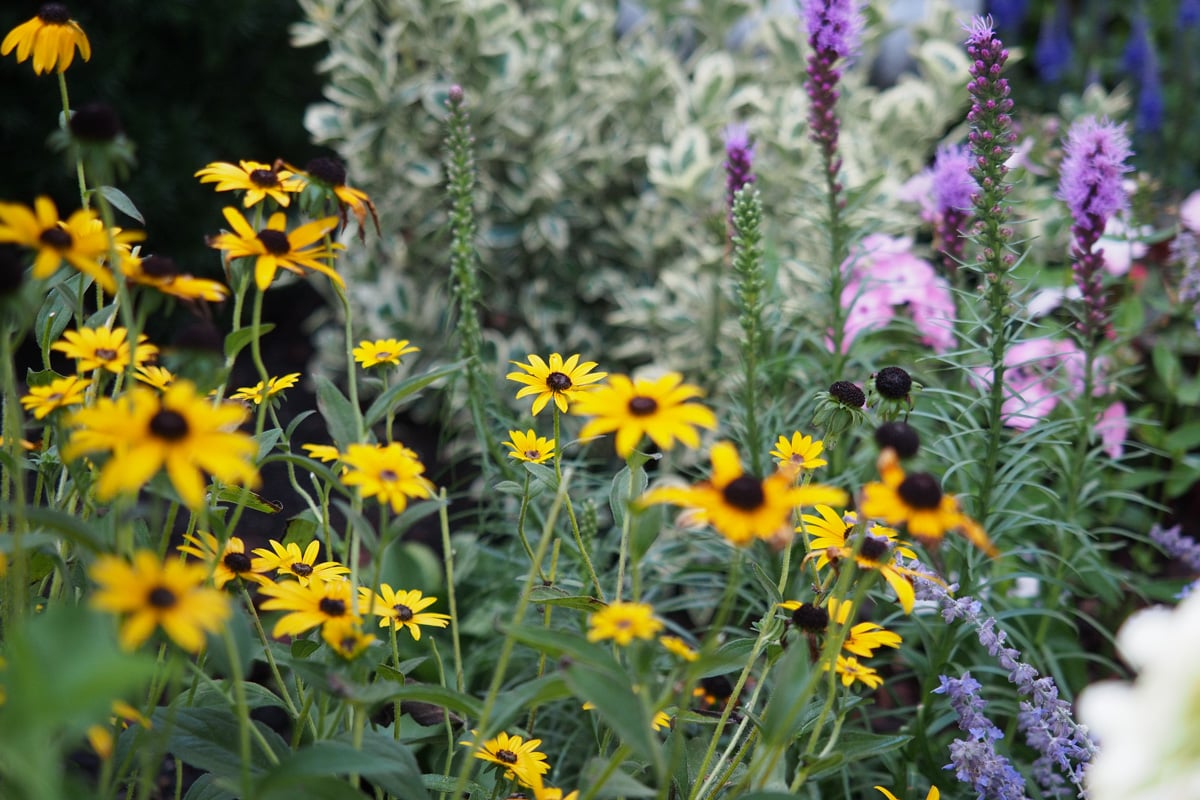 Tranquil Sensory Experience
Our client was looking to replant her existing landscape with something special- a front garden that was bursting with flowers that would inspire relaxation. The client lives a spiritual and holistic lifestyle, and wanted a garden that was unique to the other's in the community.
We completely rebuilt the integrity of the soil, adding new soil and organic nutrients that would create a healthy condition for the new plantings. We designed a palate of purples, pinks, greens, and blues, with pops of white and yellow. We chose hardy trees and shrubs, and planted a variety of perennials, holistic herbs, and flowers- which created constant color throughout the season. To complete the look, we added a variety of containers, garden stones, and a Victorian-style angel statue for quiet contemplation.
A Vibrant Colonial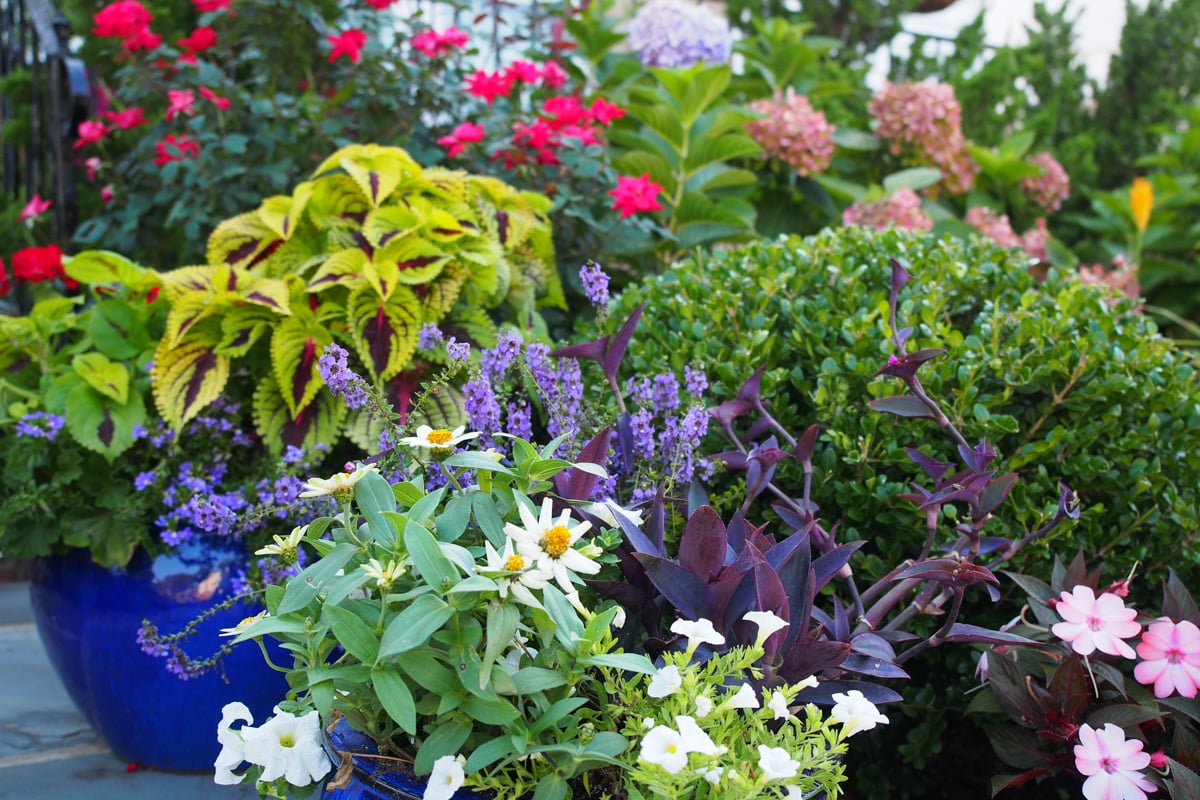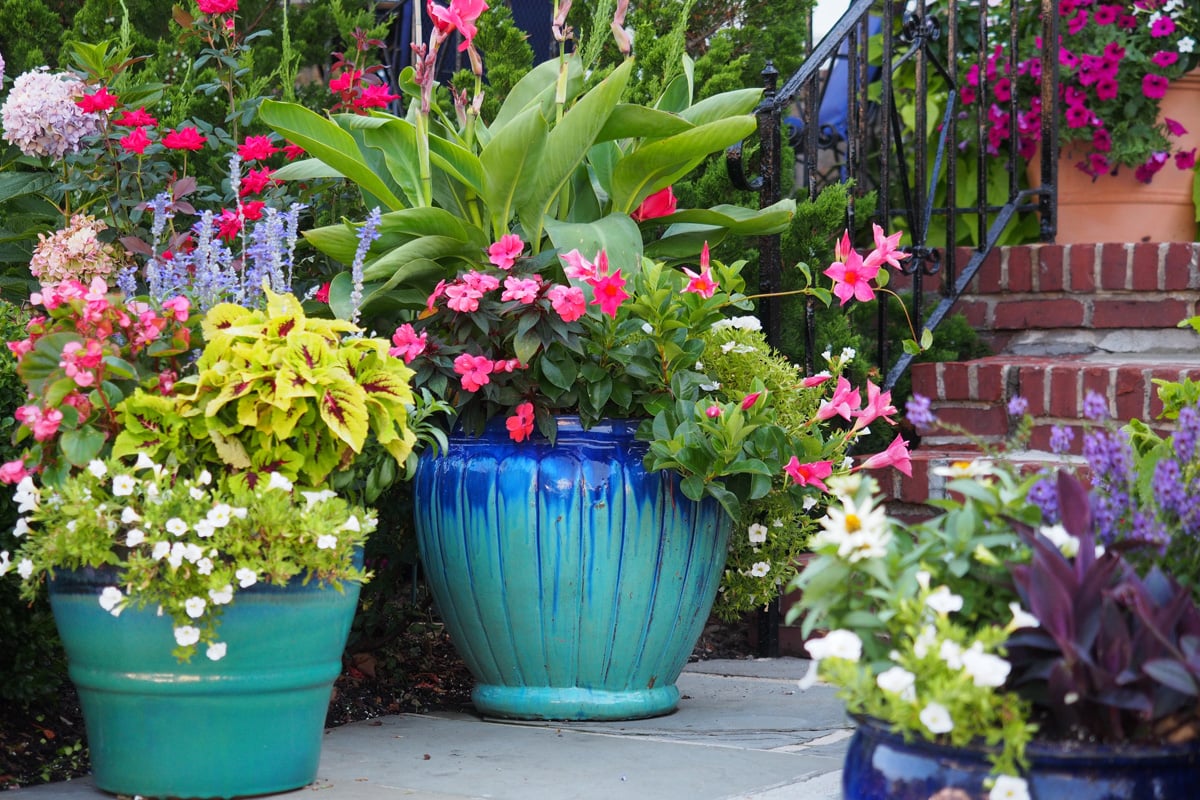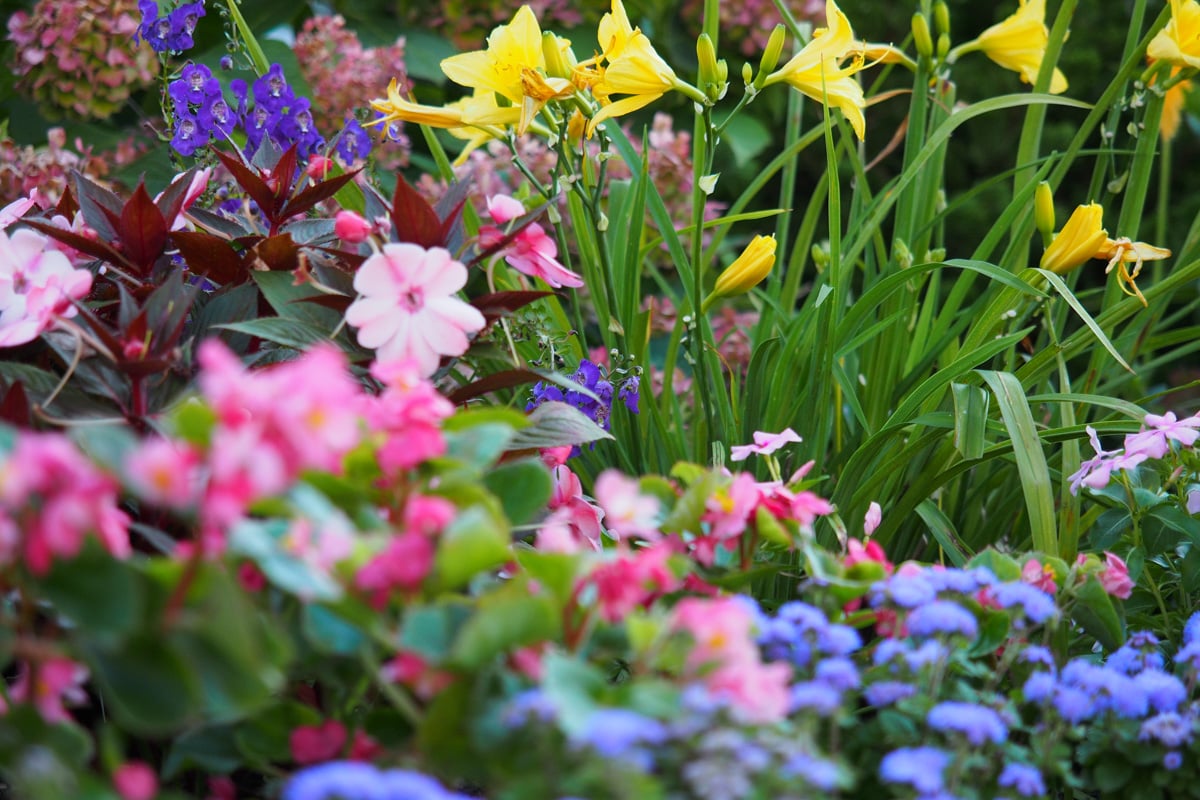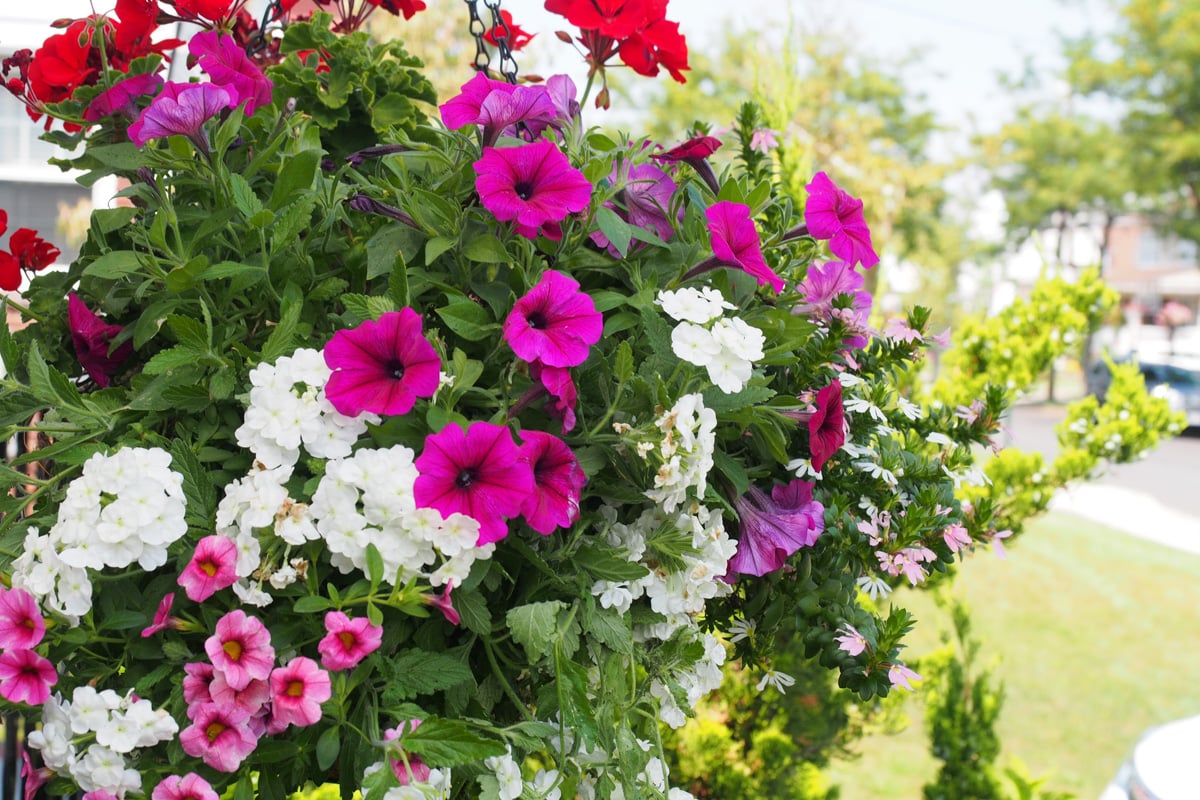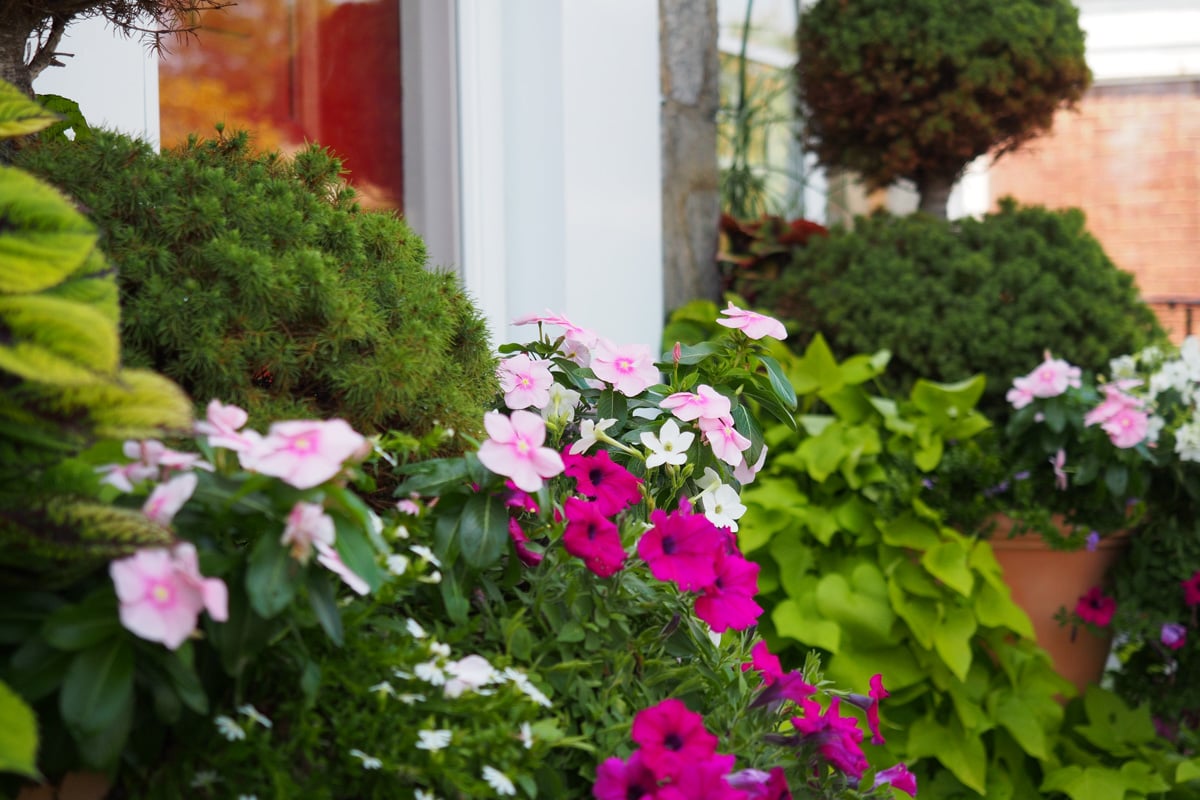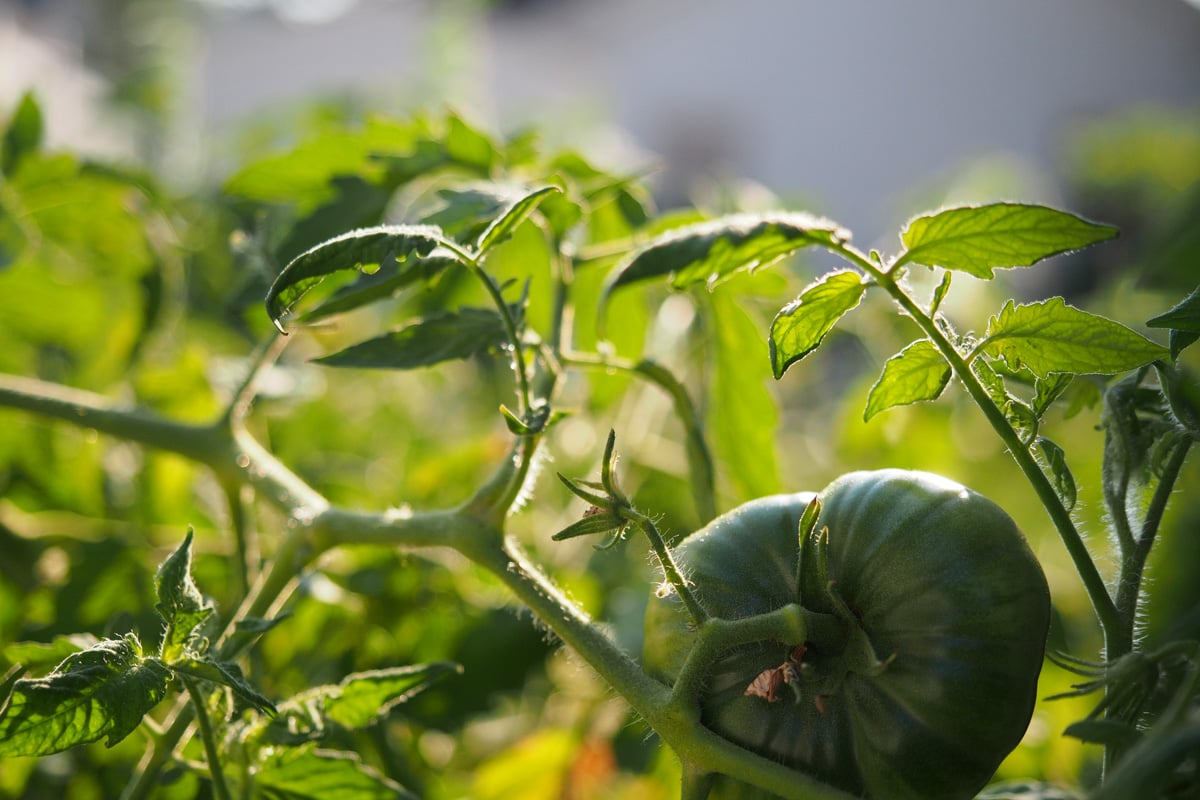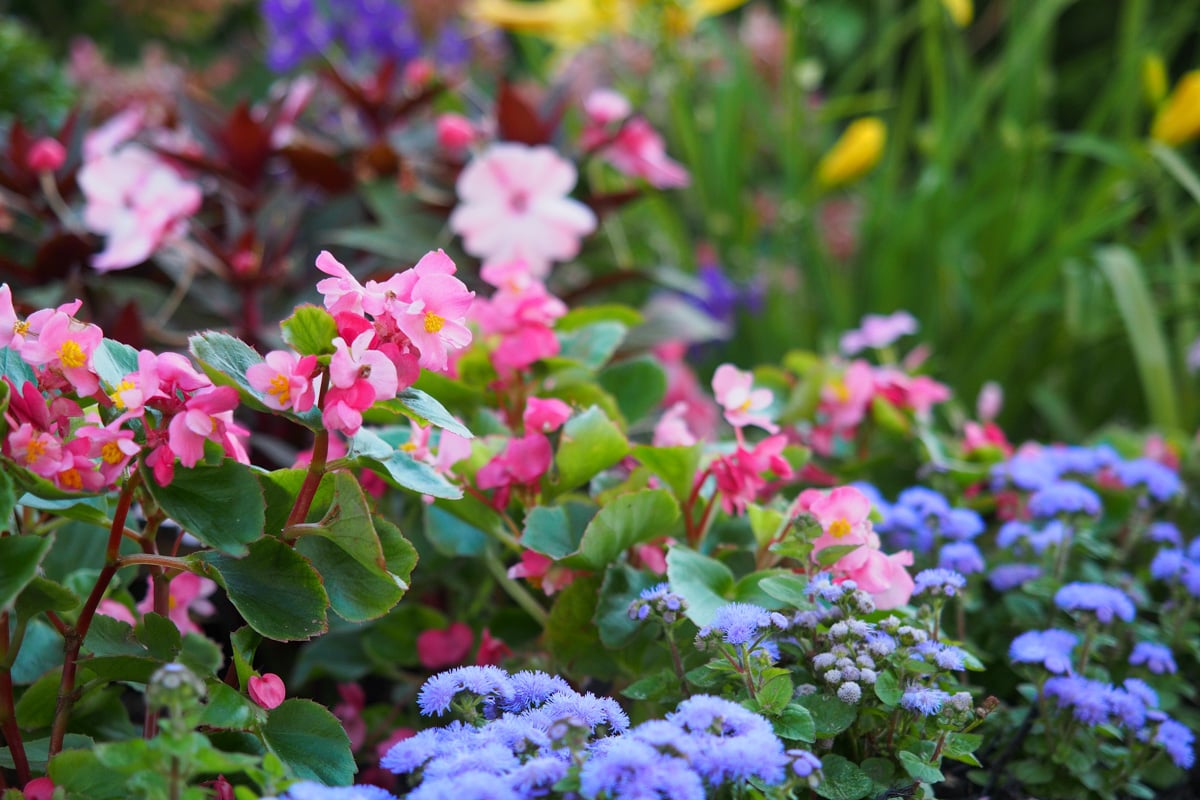 Landscape Reborn
Inspired by summer vacations in the South of France, our clients were looking to incorporate a semi-formal French feel into the landscape design of their Colonial-style. We developed a design that echoed the 'feel' of a semi-formal French garden, with elements such as topiaries and carefully shaped boxwoods for structure. We played with the notion of formal/informal, simultaneously respecting the integrity of the traditional architecture.
In the rear garden, we planted a kitchen garden filled with vegetables, herbs, and fruit; adding a Mission fig tree, an herb bed, and a berry patch.
An Integrated Edible Terrace
Edible & Ornamental Mix
Our client, an avid home cook, aspired to have an edible garden that was full of culinary herbs, fruits, and vegetables that she could pick fresh before a meal. The challenge was that she loved the aesthetic of all white and wanted a garden to reflect that. Challenge accepted! We specially sourced white cherry tomatoes, white lavender, and white eggplants and designed the rest to be dark greens and chartreuse. We had some light purple accents from figs and Thai basil flowers. We brought in jasmine and it smelled like heaven!